 First Time

Home Buyer

Either you're buying your first home with your partner or possibly your parents are helping you with a down payment. Maybe a family member has agreed to co-signing on your mortgage? Buying your first home is exciting, but requires attention to detail from your mortgage expert. If you're someone who's looking for a personalized experience and don't want to be treated as a number, you'll love working with us!
First Time Home Buyer
No Cost
Unbiased

Advice

At skipthebank.ca we broker mortgages for chartered banks like TD and Scotiabank, and have a long list of "wholesale" banks, credit unions and alternative lenders (in case your credit isn't great). And because we don't work for any particular financial institution, our advice is unbiased. The great news is, in most cases, the work we do for you is at no cost, since we get paid a small commission from the financial institution that we arrange your mortgage with.
Getting Approved
We Can Help You!
As a first-time buyer you've probably searched on-line to see who has great rates, but it's a confusing mortgage market. Often, the lowest rate is not necessarily tied to the best mortgage because deeply discounted mortgages typically have inflexible terms, and penalties for discharging (paying out) the mortgage should you need to get out of the loan or sell your home before the end of the mortgage term. We help you understand the fine print, so you feel comfortable about the decisions you're making. We love working with co-signers (parents, etc.) and have flexible hours.
Our on-line application system is easy and we have a simple (and secure) system for you to share confidential documents. You won't need to come "into the branch" to do your personalized appointment – nor will you need to drop off documents to a specific location. There are a few on-line institutions that can serve you this way – but skipthebank's offering is unique. You'll be dealing with experts, not someone in a call centre or bank branch who's just looking to make a quick sale or needs to move onto the next call.
First Time Home Buyer
Real Mortgage Success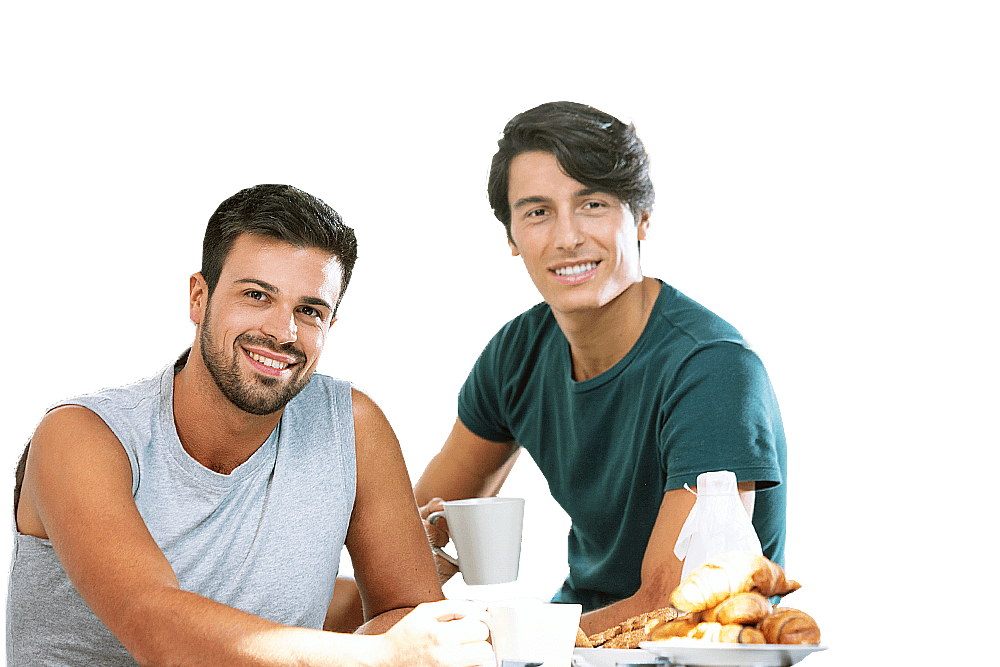 Bill and Ray were always interested in purchasing their dream detached home. Unfortunately they were having a difficult time puncturing into the housing market because of their current budget. Even with Ray's recent change in employment and his raise in wages, they were still blocked by their financial bank from participating in the current housing market.
This is where The Mortgage Centre – SkipTheBank.ca stepped in to assist Bill and Ray. We worked out a comprehensive plan so they could have their dream detached home. The first step was to purchase a condo and in three years, they could build enough equity to purchase their dream detached home. No one ever talked to them about a plan, except for The Mortgage Centre. They were at a loss on what was needed in order to obtain home ownership. The best part of the process was that the condo worked out! The condo corporation allowed for pets and they were able to take their dogs with them! They also maintained their budget and continued to save while building equity in their home!
Ready to Talk?
We'll help you get the mortgage
that's perfect for you.