 Mortgage After
Divorce or Separation
Can't decide if you should replace your current property, buy out your ex, or stay in your current home? The division of your real estate and assets does not need to be complicated. We recognize that divorce may be a trying time. We created this program to help you weigh the pros and cons and assist you with the financial process.
Build Long-term Investments
Rent for positive cash flow
Seperation
What is the Divorce Mortgage?
We created our program especially for those going through a divorce. We will get to know your situation personally to help you handle the financial difficulties of separating property and assets. Our mortgage brokers understand that each relationship is unique so this program offers various options.
Getting Approved
We Can Help You!
We will work with you and your lawyer to decide what the best financial step would be. There are many different ways to handle your shared assets. We aim to present you with all the possible options and ensure you are comfortable with your final decision.
In some cases, you may not be interested in getting a separation agreement. You may consider the separation straight-forward. We can work with mortgage lenders that will allow a statutory declaration instead of a full separation agreement. You can easily do this, especially if there's no child support or spousal support.
In other cases, you may find yourself in a transitional type of mortgage. This is because your borrowing profile is different now than it was with your ex. We almost always recommend continuing with real estate ownership in a separation. It is difficult to financially move from owning to renting, and then back to owning again.
Regardless of your situation, the divorce process is a tiring time. The Divorce Mortgage program is there to give you some peace of mind. We will provide you with a path to move forward with your real estate during the divorce process.
Advantages of Divorce Mortgage
Access to Homeownership
---
For those going through a divorce, our program provides a chance to keep their current house or buy a new one.
Competitive Rates
---
To help you save money over the course of your loan, we provide reasonable interest rates on our mortgages.
Flexible Options
---
Flexible mortgage alternatives are available to meet your individual demands and financial situation.
Customized Solutions
---
We work closely with you to create a tailored solution that meets your specific needs and advances your financial goals.
Reasons to Choose Skip the Bank's Mortgage After Divorce Mortgage
Competitive Rates: By taking advantage of our competitive interest rates, you can save money.
Dedicated Support: From application to funding, our team of professionals is available to help you every step of the way.
No Hidden Fees: We are transparent about our fees, and we don't charge any hidden fees or prepayment penalties.
At Skip the Bank, we are committed to helping you navigate the financial aspects of your divorce with our program. Our flexible options, competitive rates, and dedicated support make it easy for you to continue to own your home or buy a new one. Apply now and start your journey to financial stability!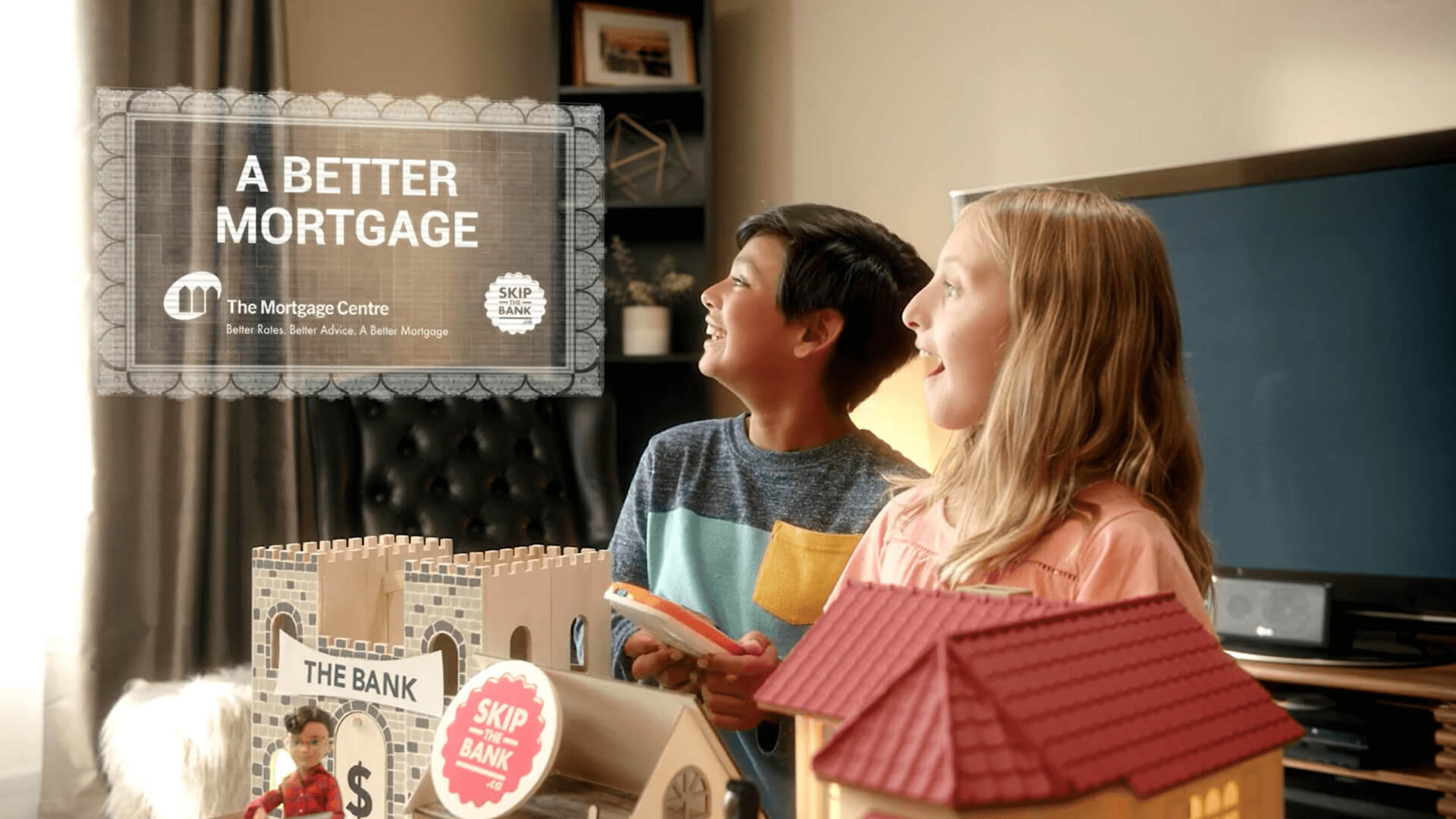 Mortgage After Divorce
Real Stories
Graham was in the process of going through a separation and wanted to keep the family home. There was a lot of equity in the home, the spousal buyout was significant at $250,000. Graham also had an existing mortgage on the house and a vehicle loan. The only advice his bank had was to sell the home and start over, despite him being able to manage a higher mortgage.
That's where The Mortgage Centre's Skip the Bank helped! The separation became simple as each party agreed to divide the equity without even needing an agreement. The Mortgage Centre worked with Graham to plan a monthly budget. He then felt financially comfortable buying his ex-spouse out of the agreement and carrying the new house on his own!
Ready to Talk?
We'll help you get the mortgage
that's perfect for you.